The Ultimate Guide to Building Business Credit for Your Company
Let's Get It
CREDIT AND FINANCING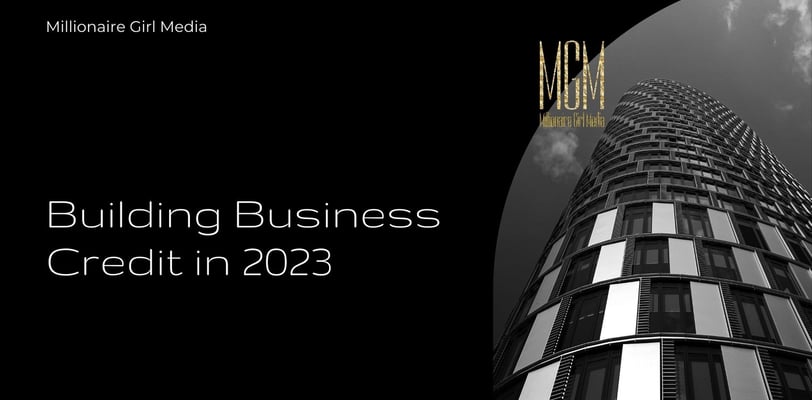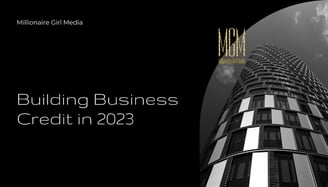 Why Build Business Credit?
In today's competitive market, having a strong business credit profile is essential for every entrepreneur. Building good business credit opens doors to new opportunities, enhances your company's financial stability, and helps you secure better loan terms and interest rates. Millionaire Girl Media has put together this comprehensive guide to help you build your business credit successfully.
Step 1: Establish your business as a separate entity
Before you start building credit, it's crucial to separate your personal and business finances. Set up a legal business structure such as an LLC, S-Corp, or C-Corp, and obtain a federal Employer Identification Number (EIN). Open a business bank account and use it exclusively for all your business transactions.
Step 2: Register with business credit bureaus
Three major credit bureaus monitor business credit: Dun & Bradstreet, Experian Business, and Equifax Small Business. Register your company with these bureaus and make sure your business information is accurate and up-to-date.
Step 4: Apply for a business credit card
Start by applying for a business credit card under your company's name. Use this card exclusively for business expenses and pay off the balance in full each month. This practice will help you establish a solid credit history for your business.
Step 3: Get a DUNS number
A Data Universal Numbering System (DUNS) number is a unique identifier assigned by Dun & Bradstreet. It is widely recognized and used by lenders and credit agencies to track your business's credit history. Apply for a DUNS number through the Dun & Bradstreet website.
Step 5: Work with vendors that report to credit bureaus
Establish trade credit relationships with suppliers and vendors that report your payment history to the credit bureaus. This can help you build a strong business credit profile. Ensure you make all payments on time to maintain a positive credit history.
Step 6: Monitor your business credit report
Regularly check your business credit report to ensure all the information is accurate and up-to-date. If you find any errors or discrepancies, report them immediately to the credit bureaus for correction. Monitoring your credit report also helps you track your progress and stay informed about any changes to your credit score.
Step 7: Maintain a good personal credit score
While building your business credit, it's essential to maintain a good personal credit score. Lenders and suppliers often look at your personal credit when evaluating your business's creditworthiness, especially during the early stages.
Step 8: Borrow responsibly
As your business grows, you may need additional financing. Borrow responsibly and never take on more debt than you can handle. Make sure you make timely payments on all your business loans and lines of credit to continue building a positive credit history.
Conclusion
Building business credit takes time and consistent effort. By following the steps outlined in this guide, you can establish a strong credit profile for your company, which will help you secure better financing options and create a solid foundation for your business's future success. Trust Millionaire Girl Media to provide you with the resources and support you need to achieve your entrepreneurial goals.